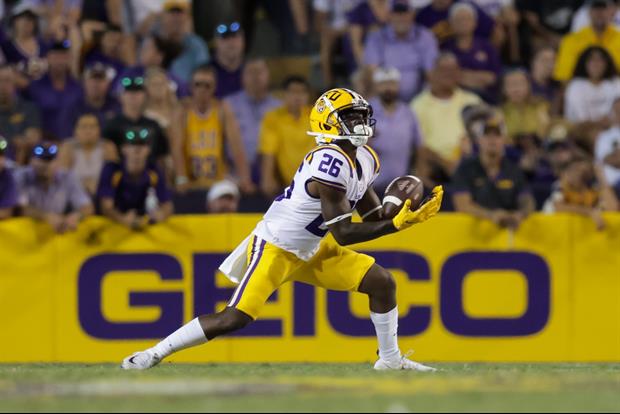 Stephen Lew-USA TODAY Sports
LSU sophomore cornerback Damarius McGhee is entering his name into the NCAA transfer portal, according to multiple reports.
McGhee was a four-star prospect out of Pensacola, Fla in the Tigers' 2021 class. He started in the Texas Bowl last January but only played in one game this season.
Related:
Popular Stories