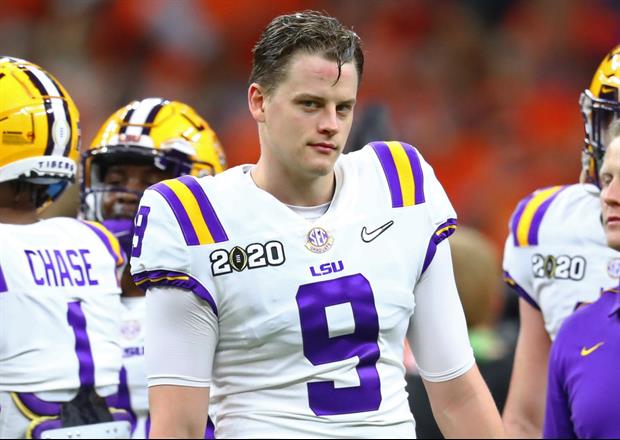 Mark J. Rebilas-USA TODAY Sports
ESPN's Adam Schefter is reporting that former LSU quarterback Joe Burrow has agreed to a $36.1 million dollar contract with the Cincinnati Bengals.
The former Heisman Trophy winner and No. 1 overall pick will reportedly receive 100% of his $23.88 million signing bonus within 15 days of executing his contract.
Per
The Advocate:
quote:




---

Burrow's rookie deal is one of the most lucrative in LSU history. Former quarterback JaMarcus Russell signed a $61 million contract with the Oakland Raiders as the No. 1 overall pick in 2007. Since former Oklahoma quarterback Sam Bradford's $76 million deal in 2010 as the St. Louis Rams' top pick, rookie deals drastically dropped after the 2011 collective bargaining agreement.

The 6-foot-4, 221-pound Burrow still has the biggest rookie contract since 2011, topping former Oklahoma quarterback Kyler Murray's $35.2 million deal with the Arizona Cardinals last year.

---
Related:
Popular Stories