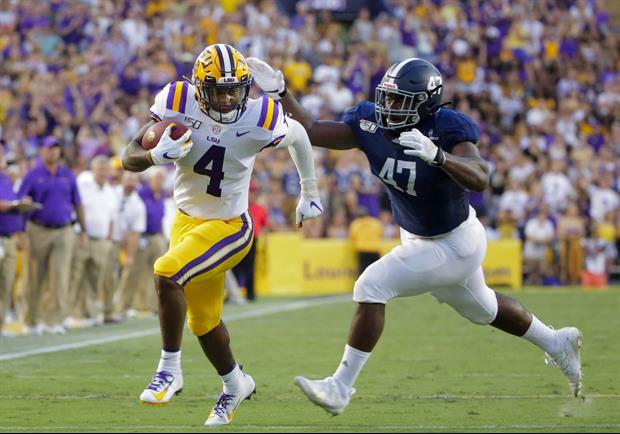 Derick E. Hingle-USA TODAY Sports
Brody Miller with The Athletic is reporting that LSU running back John Emery Jr. could find out his eligibility status on Thursday or Friday, according to his attorney Don Jackson.
Ed Orgeron spoke about Emery during the SEC Coaches Teleconference on Wednesday and said that he has been practicing this entire season and even took some first-team snaps on Tuesday.
If the NCAA rules Emery eligible, Orgeron says he will be ready to go immediately.
Related:
Popular Stories