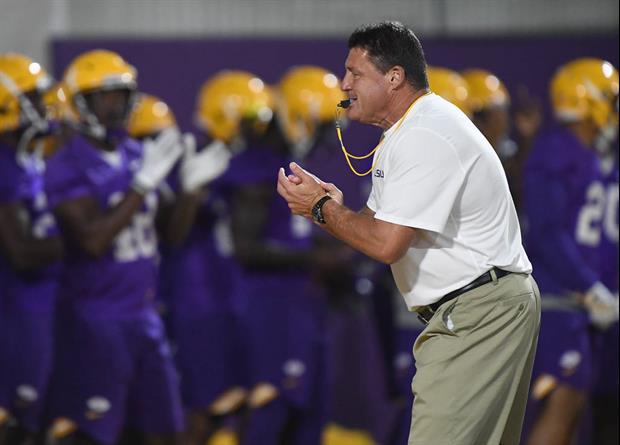 Steve Franz - LSU Athletics
A handful of LSU starters returned to practice on Monday after missing time last week.
Running back Derruis Guice, offensive tackle Toby Weathersby, f-back JD Moore, defensive end Rashard Lawerence, and nose tackle Ed Alexander were all present on Monday after missing LSU's 24-21 loss to Troy on Saturday night with various injuries.
Offensive lineman Donvaughn Campbell and tight end Caleb Roddy returned to practice as well.
Missing from the action on Monday was running back running back Darrel Williams and defensive back Xavier Lewis.
True freshman JaCoby Stevens, who arrived on LSU's campus as the No. 1 safety High School safety, made the switch to offense in fall camp but was back at his normal position with the defense on Monday.
Related:
Popular Stories