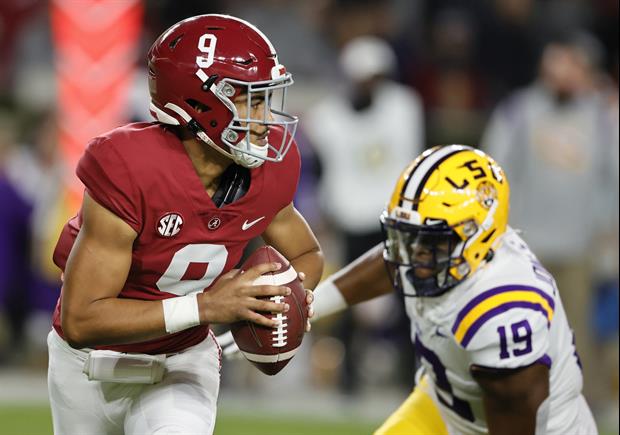 Butch Dill-USA TODAY Sports
No. 10 LSU (6-2, 4-1 SEC) will host No. 6 Alabama (7-1, 4-1 SEC) Saturday night in Tiger Stadium to battle it out for first-place in the SEC West. Kickoff is set for 6pm CT on ESPN.
The Crimson Tide are currently 13.5-point favorites over the Tigers with the over/under set at 56.5 points, according to ESPN/Ceasar.
LSU's all-time record vs. Alabama is 26-55-5. The Tigers' last win in the series came in 2019 during the National Championship season.
How do you see Saturday's game unfolding?
What will be the outcome of the LSU/Alabama game?
LSU wins by less than 10 points
49.4%
Alabama wins by less than 10 points
20.3%
Alabama wins by 10-19 points
18.1%
LSU wins by 10-19 points
5.4%
Alabama wins by 20+ points
4.1%
LSU wins by 20+ points
2.6%
Total votes: 2717
•
Poll Closed
Related:
Popular Stories