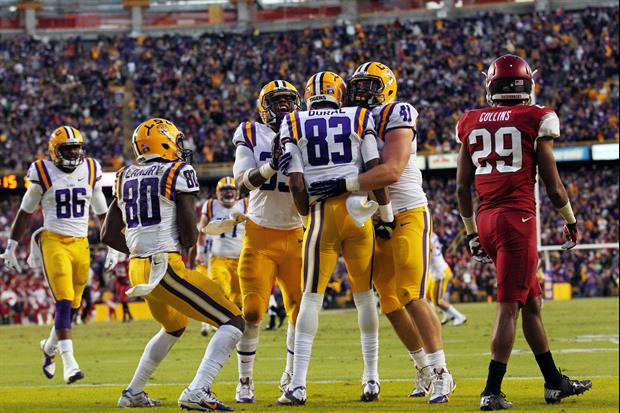 Crystal LoGiudice-USA TODAY Sports
No. 17 LSU (7-3, 3-3 SEC) will travel to Fayetteville this weekend to play unranked Arkansas (4-5, 0-5 SEC) in Razorback Stadium. The game, which will be televised by ESPN 2, will kickoff at 7:06pm CT.
LSU's overall record against Arkansas is 37-20-2, and the Tigers have won the last 3 meetings, including last year's 31-27victory in Baton Rouge.
Click here to see the complete LSU/Arkansas series history.
Related:
Popular Stories