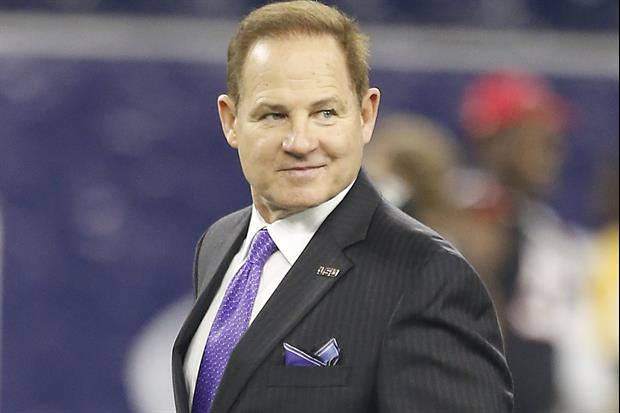 Thomas B. Shea-USA TODAY Sports
Former LSU head coach Les Miles plans on being at Michigan's last home game of the season vs. Indiana on Nov. 19, according to
DetroitNews.com.
Miles, who was fired from LSU on Sept 25, will return to his Alma Mater where he played and was a graduate assistant under legendary coach Bo Schembechler from 1980-81.
quote:




---

Miles, who played offensive line for Bo Schembechler, lettering in 1974 and 1975, plans to attend Michigan's final home game of the season against Indiana Nov. 19 at Michigan Stadium. He will be watching with wife, Kathy, who he met at Michigan while she was an assistant basketball coach and he was a graduate assistant (1980-81) for Schembechler.

"I'm going to see if I can find my M jacket," Miles said laughing during a phone interview Wednesday with The Detroit News. "It may be a little snug."

---
Miles will return to Ann Arbor for the first time since Schembechler's funeral in 2006. The former LSU coach said he also plans to return to coaching.
quote:




---

For now, Miles is "busy trying to be busy" but he said he has more coaching to do.

"I'm not done climbing," Miles said. "There has to be another championship out there I can win somewhere."

---
Related:
Popular Stories