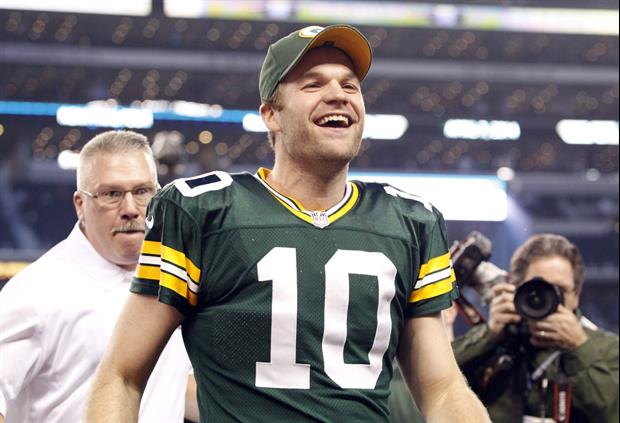 Tim Heitman-USA TODAY Sports
ESPN NFL Insider Adam Schefter is reporting that former LSU quarterback Matt Flynn has signed with the Green Bay Packers.
quote:




---

Adam Schefter @AdamSchefter
QB Matt Flynn reached agreement with the Packers.
1:13 PM - 15 Apr 2014

---
Flynn left the Packers after the 2011 season and signed a three-year, $26 million contract with the Seattle Seahawks. A year later, Flynn was traded to the Oakland Raiders, and then re-signed with the Packers last fall. He played in five games while Aaron Rodgers sat out with an injury and lead the Packers to a 2-2-1 record in those games.
According to the New York Daily News, the Giants were interested in Flynn, but the Packers will have the former LSU Tigers backing up Rodgers next year.
Related:
Popular Stories