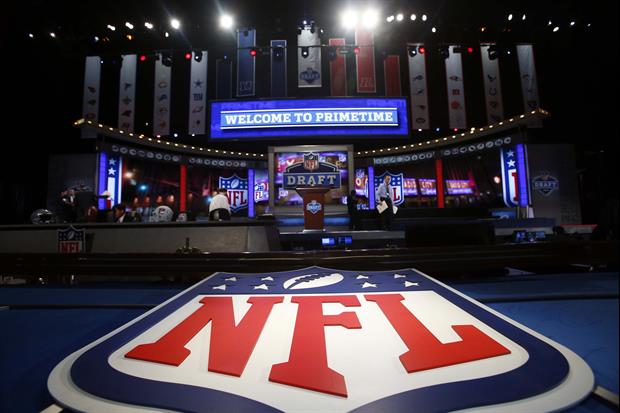 Jerry Lai-USA TODAY Sports
Now that Super Bowl has come and gone, its time to switch gears towards the NFL Draft. On Monday,
SB Nation
released a 3 round mock NFL draft and LSU had five players selected. Here they are:
quote:




---

23. Kansas City Chiefs - Odell Beckham Jr., WR, LSU
In any mocks I've done, this picked has shifted between wide receivers. So why does someone like Beckham get the nod? He's not a superstar athlete like Florida State's Kelvin Benjamin, but he has some of the best hands in the draft. But don't mistake that for Beckham being only a possession receiver. He can run a full route tree, get open in tight spaces and has some speed.

40. Minnesota Vikings - Zach Mettenberger, QB, LSU
Mettenberger and his giant arm are made for Norv Turner's vertical passing offense. Mettenberger's stock is down because he's currently rehabbing a torn ACL, but he's far more talented than Matt Cassel or Christian Ponder.

46. Pittsburgh Steelers - Jarvis Landry, WR, LSU
Jerricho Cotchery and Emmanuel Sanders are both free agents, and the Steelers could save some money by letting both walk. Last year's third-round pick, Markus Wheaton, could fill one spot, and Landry the other. The LSU product fits the mold of recent Steelers receivers and has some big play capabilities.

75. St. Louis Rams - Ego Ferguson, DT, LSU
The Rams already have a good defense, but Ferguson could work his way into the defensive tackle rotation.

77. San Francisco 49ers (via Tennessee) - Anthony Johnson, DT, LSU
Johnson is an unconventional fit on a 3-4, but he should be able to find his way because of his quickness.

---
See the full Mock Draft here:
LINK
Something to notice is that former running back Jeremy Hill is not selected in the first 3 rounds according this mock draft.
What do you think about these projections?
Related:
Popular Stories