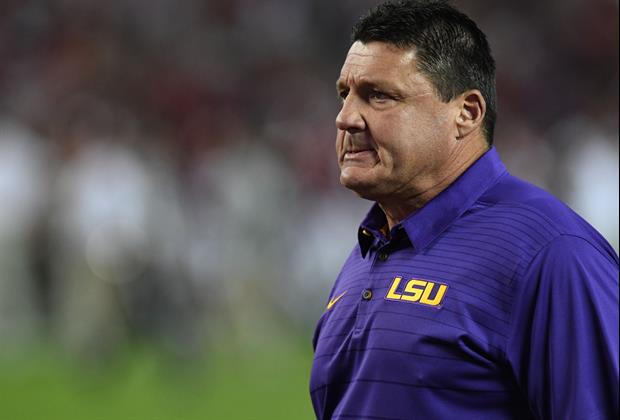 John David Mercer-USA TODAY Sports
During Thursday's media session, head coach Ed Orgeron said that he still hopes suspended offensive lineman Ed Ingram can rejoin the team sometime this season but won't know anything until his court date.
Ingram has been serving an indefinite suspension since August of 2018. His court date is September 13.
Ingram was
arrested on aggravated sexual assault charges
on August 2, 2018, just one day before fall camp started last year.
A Texas grand jury has
formally indicted Ingram
on October 31, 2018. The alleged incident occurred before his time at LSU.
Ingram, a sophomore from DeSoto, Texas started in 12 games at right guard during the 2017 season as a true freshman.
Related:
Popular Stories