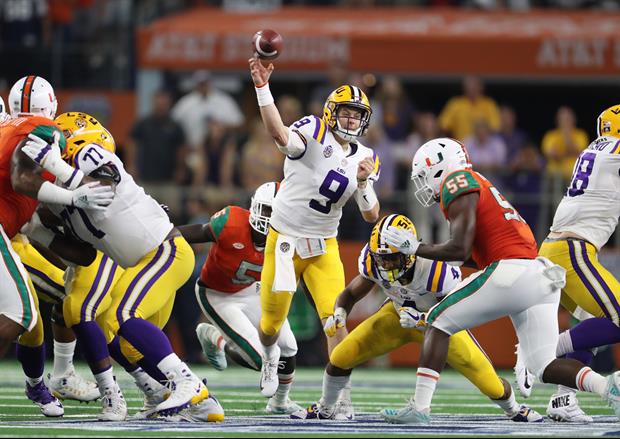 Matthew Emmons-USA TODAY Sports
Head coach Ed Orgeron met with the media on Thursday after practice and provided some updates on the offense and commented on quarterback Joe Burrow.
LSU takes on Southeastern LA Saturday and will use this game to improve and clean up some of the mistakes that were made vs. Miami in the season opener.
quote:




---

"We have a lot of things to clean up," Orgeron said. "Especially on the offensive line with calls and protections..."

"We want to throw the ball more. Obviously, we didn't throw the ball as well as we wanted to. We want to finish drives. There were a lot of drives that resulted in field goals, we want to finish the drives with touchdowns."

"I want to do a better job with clock management. Make sure we don't have to call timeouts in the beginning."

---
Orgeron also had some positive comments on Burrow who has gained the confidence of the team.
quote:




---

"This is his offense now. This is his team. He's leading it and the guys have gelled around him. I can see the camaraderie around Joe. I can see the camaraderie around Myles Brennan, who is still in the mix."

"I think it's a relief for our offense and we finally know who our quarterback is. They have seen that Joe can be a general out there and do the right things. We're going to take the next step this week for sure."

---
Kickoff between LSU and Southeastern LA is at 6:05 pm CT on ESPN2.
Related:
Popular Stories