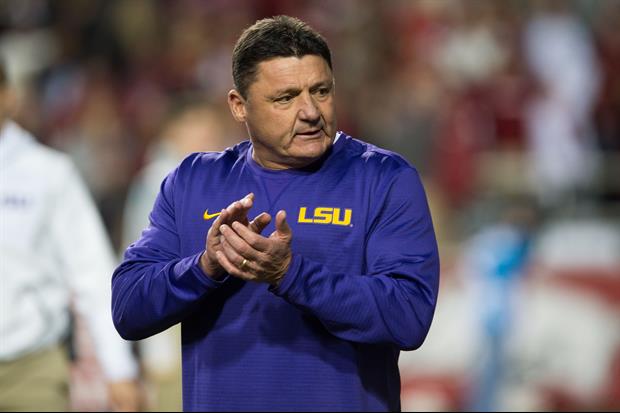 Brett Rojo-USA TODAY Sports
JaCoby Stevens return to the LSU secondary is expected to be a permanent move, according to head coach Ed Orgeron.
Stevens, a true freshman from Murfreesboro, TN, arrived on LSU's campus as the No. 1 safety in the country but transitioned to the offense as a wide receiver during fall camp.
Just two games into the season, Stevens began working with the f-backs, tight ends, and even the running backs during practice.
This week, Steven made his move back his safety where he feels most comfortable, according to Orgeron.
The move will help LSU depth at secondary now that safety Ed Paris is out for the season. Sophomore safety/nickelback Xavier Lewis is also dealing
with an injury and is questionable for Saturday's game
vs. Florida.
Related:
Popular Stories