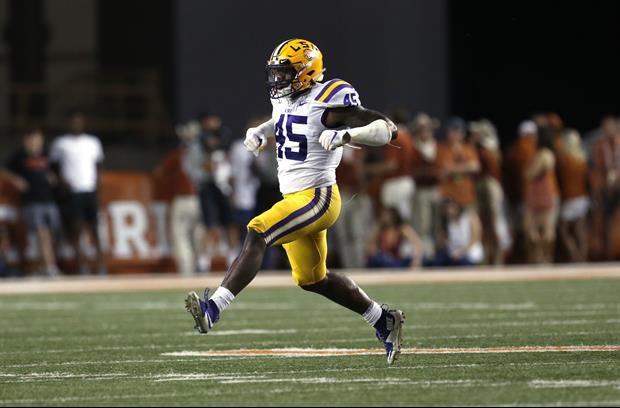 Ronald Cortes-USA TODAY Sports
During his Monday press conference, head coach Ed Orgeron confirmed that starting LSU linebacker Michael Divinity has left the team due to "personal reasons."
When asked if there was a chance Divinity could rejoin the team, Orgeron didn't rule it out as an option saying they were "not going to close the door" on him returning at some point.
Divinity, a senior from Marrero, La., was held out of three games this season due to a "coach's reason." Edge rushers Andre Anthony and Ray Thornton are expected to step up in place of Divinity, according to Orgeron.
Related:
Popular Stories