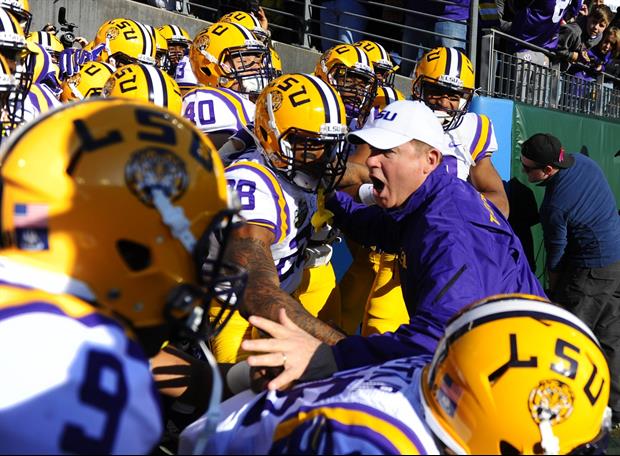 Christopher Hanewinckel-USA TODAY Sports
Alex Scarborough of
ESPN.com
picked Florida, LSU, and Ole Miss as his three teams in the SEC that have the toughest schedules ahead of them in 2015.
quote:




---

LSU: Opening with McNeese State will be a welcome reprieve from last season, but it doesn't get much easier from there. Week 2 LSU has to go to Mississippi State, Week 3 it hosts Auburn and two weeks later it travels to Syracuse. Then, to end the regular season, it plays Alabama, Arkansas, Ole Miss and Texas A&M in consecutive weeks.

---
Scarborough picked Mississippi State, Missouri, and Texas A&M as his three teams in the SEC with the easiest schedules.
Complete 2015 LSU Football Schedule
Sat, Sep 5: McNeese State
Sat, Sep 12: at Mississippi St.
Sat, Sep 19: Auburn
Sat, Sep 26: at Syracuse
Sat, Oct 3: Eastern Michigan
Sat, Oct 10: at South Carolina
Sat, Oct 17: Florida
Sat, Oct 24: Western Kentucky
Sat, Nov 7: at Alabama
Sat, Nov 14: Arkansas
Sat, Nov 21: at Ole Miss
Sat, Nov 28: Texas A&M
Related:
Popular Stories