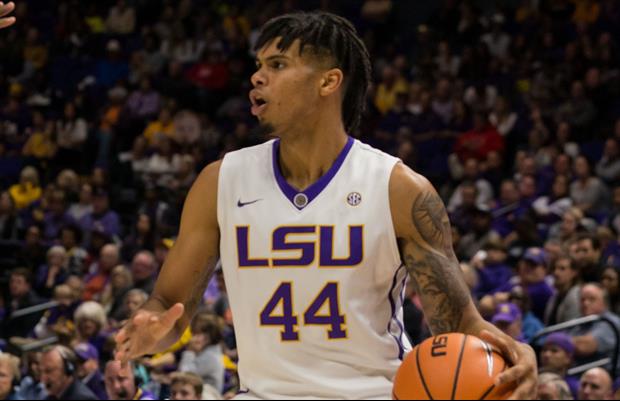 Stephen Lew-USA TODAY Sports
Per
LSUSports.net:
BATON ROUGE – The late Wayde Sims will be honored at the 2019 SEC Basketball Tournament in Nashville next month as one of the 14 Allstate SEC Basketball Legends.
The event is March 13-17 at Bridgestone Arena in Nashville, Tennessee. Each SEC Basketball Legend will be recognized at halftime of his institution's first game at the tournament.
Sims, who was a junior on the LSU Basketball team and who won three state championships at University High on the campus, died in an off-campus incident on Sept. 28, early on what was to be the first official day of basketball practice for the 2018-19 season.
The honor will be presented at the tournament to his parents, Fay and Wayne Sims. Wayne Sims played for LSU basketball under Coach Dale Brown (1987-91) and is one of nine players at LSU who played in four NCAA Tournaments.
This marks the 21st year of the SEC Basketball Legends program.
2019 Allstate® SEC Basketball Legends
ALABAMA – Erwin Dudley; 2000-03
ARKANSAS – Corey Beck; 1992-95
AUBURN – Mike Mitchell; 1975-78
FLORIDA – Livingston Chatman; 1987-91
GEORGIA – Jumaine Jones; 1997-99
KENTUCKY – Johnny Cox; 1957-59
LSU – Wayde Sims; 2016-18
OLE MISS – Justin Reed; 2001-04
MISSISSIPPI STATE – Lawrence Roberts; 2003-05
MISSOURI – Melvin Booker; 1991-94
SOUTH CAROLINA – Carlos Powell; 2001-05
TENNESSEE – Mike Jackson; 1973-77
TEXAS A&M – Antoine Wright; 2002-05
VANDERBILT – Derrick Byars; 2005-07
Popular Stories