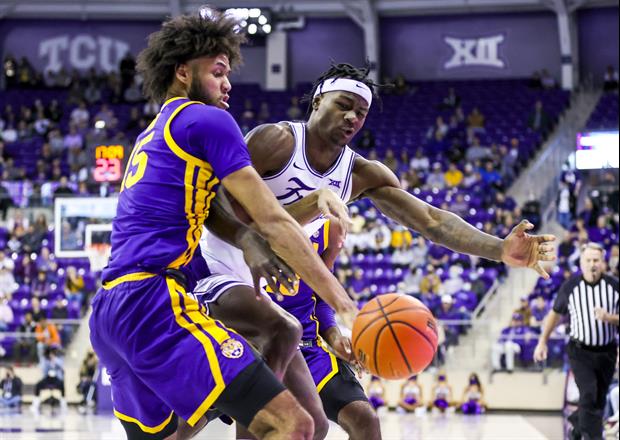 Kevin Jairaj-USA TODAY Sports
Per LSUSports.net: FORT WORTH, Texas – The LSU Tigers surrendered the final seven points of the first half and was never able to get back even as the TCU Horned Frogs scored a 77-68 win over the Tigers Saturday at the Schollmeier Arena in the Big/12 SEC Challenge's opening game.
LSU, ranked 18/19 in the current national polls, falls to 16-5 overall and TCU is now 14-4.
In a first half that featured five ties and nine lead changes, LSU trailed by just two, 31-29, off a Mwani Wilkinson three-pointer with 2:18 to go in the opening 20 minutes. But TCU was able to get baskets and free throws off LSU to go to the break, up 38-29.
Complete Recap
Box Score
Popular Stories