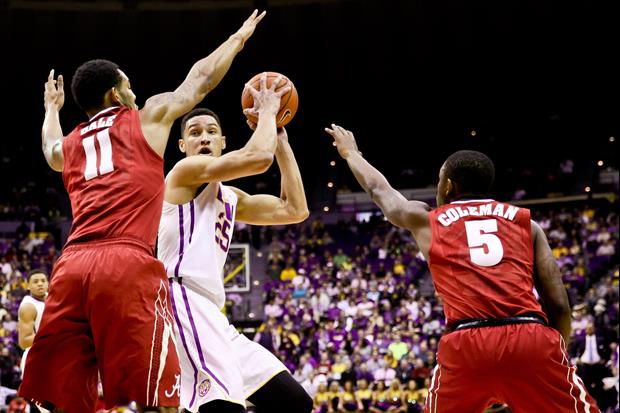 Derick E. Hingle-USA TODAY Sports
Per ESPN: BATON ROUGE, La. -- Retin Obasohan scored a career-high 35 points and Alabama beat LSU 76-69 for the Crimson Tide's fifth straight victory on Wednesday night.
Complete Recap
Box Score
Top Performers:
Alabama: R. Obasohan 33 Pts, 4 Reb, 3 Ast, 1 Stl
LSU: C. Victor II 21 Pts, 7 Reb, 1 Ast, 2 Stl
Up Next:
LSU at Tennessee on Saturday, February 20th at 4:30pm CT on ESPNU.
Popular Stories