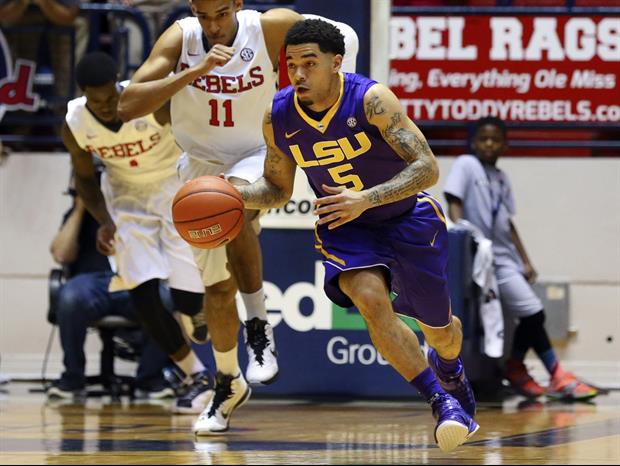 Spruce Derden-USA TODAY Sports
Per ESPN: Keith Hornsby doesn't exactly have a pretty 3-point shot, with a hitch in his motion, long windup and a low arc that causes the ball to get to the rim in a hurry.
But the LSU guard isn't interested in style, just results, and the 6-foot-4 junior provided plenty of those on Wednesday night.
Hornsby scored 23 points, including 20 in the second half, to lead LSU past Mississippi 75-71 in a tight, entertaining game at Tad Smith Coliseum.
Complete Recap
Box Score
Top Performers:
LSU: J. Martin 18 Pts, 14 Reb, 1 Ast
Ole Miss: M. Rhett 15 Pts, 7 Reb, 2 Ast
Up Next: Texas A&M (10-5, 1-2 SEC) on Saturday at the PMAC. 11am CT Tip off.
Popular Stories