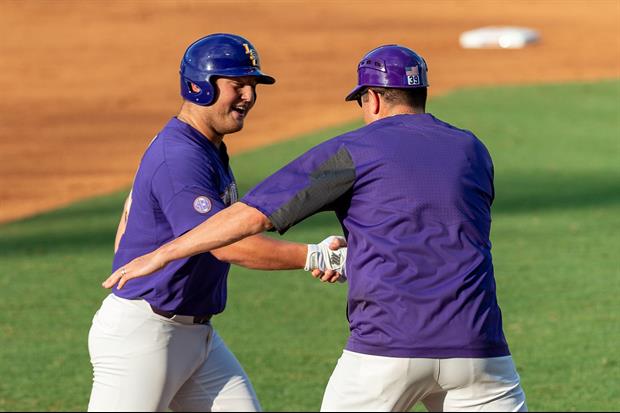 SCOTT CLAUSE/USA TODAY Network
LSU designated hitter Cade Beloso reportedly suffered a knee injury during warmups on Friday before the season opener vs. Maine that forced him out of the lineup.
On Saturday, Beloso was seen on crutches during game two of the series, and later head coach Jay Johnson confirmed Beloso will be "out for a while" with a knee injury.
Johnson did not know if it would be a season-ending injury or not.
Beloso is a redshirt junior from New Orleans.
Popular Stories