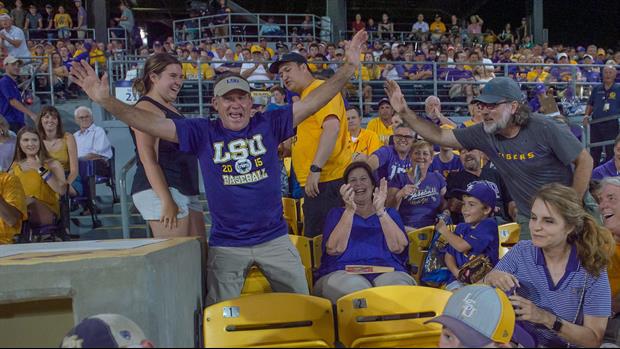 SCOTT CLAUSE/USA TODAY Network
LSU Baseball Report

For Immediate Release – June 26, 2021

FANS INVITED TO WATCH JAY JOHNSON PRESS CONFERENCE AND ENGAGE IN Q-AND-A SESSION MONDAY AT ALEX BOX STADIUM
BATON ROUGE, La. – LSU fans are invited to Alex Box Stadium, Skip Bertman Field at 4:30 p.m. CT Monday to watch baseball coach Jay Johnson's introductory press conference on the massive video board.
After the press conference, fans can see Johnson in person in the stadium and engage in a Q-and-A session with the LSU coach and the "Voice of the Tigers" Chris Blair. Questions may be submitted in advance through the LSU Sports Mobile App or on the @LSUBaseball Twitter page.
Fans may begin entering the stadium at 4 p.m. CT Monday through the main entrance at Gate 2.
Popular Stories