BilbeauTBaggins
LSU Fan
probably stuck in traffic
Member since May 2021
619 posts

Alia Armstrong wins the women's 100m hurdles at outdoor nationals
Posted by BilbeauTBaggins
on 6/11/22 at 7:15 pm
45
1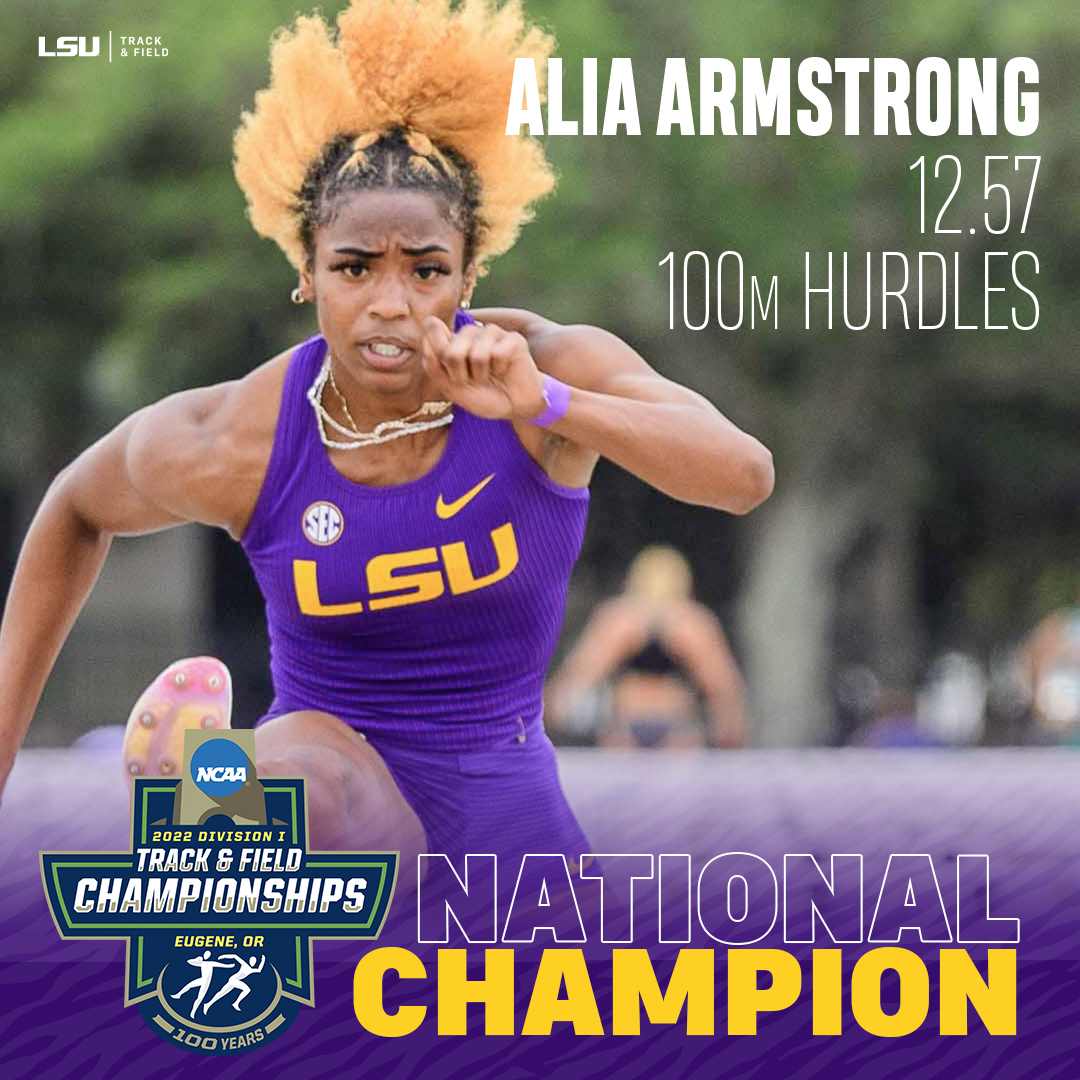 tigersmanager
LSU Fan
Member since Jun 2010
3702 posts

Posted by tigersmanager
on 6/11/22 at 8:01 pm to BilbeauTBaggins
Geaux Tigers
Awesome!
LSUBALLER
LSU Fan
Louisiana
Member since Jul 2013
9157 posts

Posted by LSUBALLER
on 6/11/22 at 9:03 pm to BilbeauTBaggins
You got the video of rave?
LSU_Richoux
LSU Fan
Houma
Member since Mar 2005
617 posts

Posted by LSU_Richoux
on 6/12/22 at 8:48 am to BilbeauTBaggins
Awesome!! I showed my daughter this morning who had the chance to compete against her in the 300m hurdles, 400, and 4x400 when she was a junior and senior at Drexel and my daughter was a freshman and sophomore. I told her not everyday you had the chance to compete against a national champion and future Olympian! Geaux Tigers!!
Sid in Lakeshore
LSU Fan
Member since Oct 2008
41956 posts

Posted by Sid in Lakeshore
on 6/12/22 at 11:28 am to LSU_Richoux
Back to top