5 Deep
USA Fan
Crawford Boxes
Member since Jul 2010
16581 posts

Not seeing some pics posted while I'm on mobile?
Posted by 5 Deep
on 1/8/22 at 5:38 pm
0
0
I'm on mobile (safari iPhone 12 up to date on iOS) and have noticed multiple posts over the last day or 2 that indicate a picture is posted in the post but I am not seeing anything. Not even the little empty box looking thing that I've seen in the past (if that makes any sense
)
Anyone else having this issue or is it just me?
Here's 1 example:
LINK
I don't see any pic posted in OP but reading the thread it seems like others are able to see a pic. This is how it looks for me: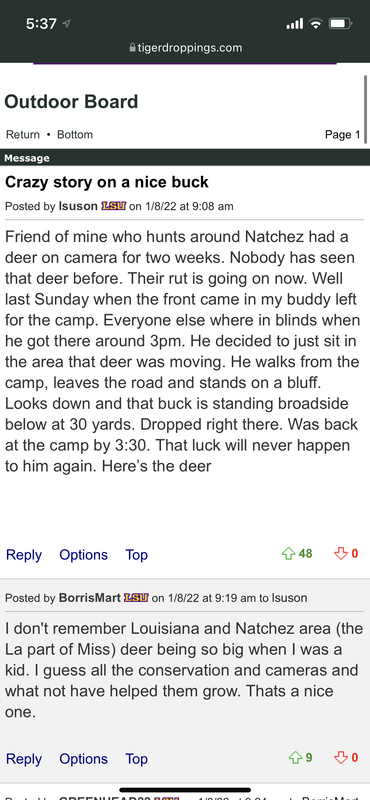 Another example
LINK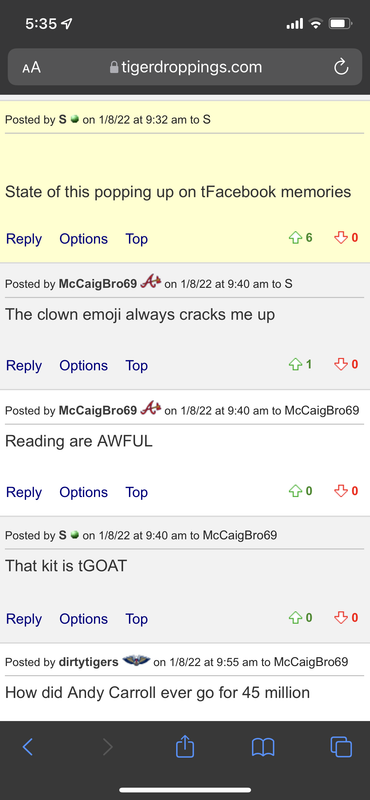 HoboDickCheese
Texas A&M Fan
South of 12
Member since Sep 2020
4328 posts

Posted by HoboDickCheese
on 1/8/22 at 5:44 pm to 5 Deep
I've been having the same issue but I was able to see the buck pics on tOB. In another thread yesterday I was able to see one pic out of three in a post
Back to top
Follow TigerDroppings for LSU Football News