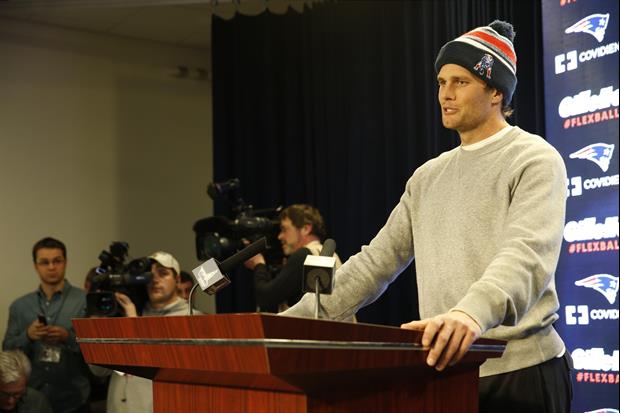 Greg M. Cooper-USA TODAY Sports
New England Patriots quarterback Tom Brady addressed the media on Thursday about the NFL's investigation into under-inflated footballs, and said "I didn't alter the ball in any way." Per
ESPN
:
quote:




---

"When I pick those footballs out, at that point, to me, they're perfect," he said. "I don't want anyone touching the balls after that. I don't want anyone rubbing them, putting any air in them, taking any air out. To me, those balls are perfect and that's what I expect when I show up on the field."

"I'm not squeezing them, that's not part of my process," Brady explained. "I grab it. I feel the lace, the leather. I feel the tack on the ball. That's really what you go for."

"I feel like I have always played within the rules. I would never break the rules."


---
Anyone buying this?
Related:
Popular Stories