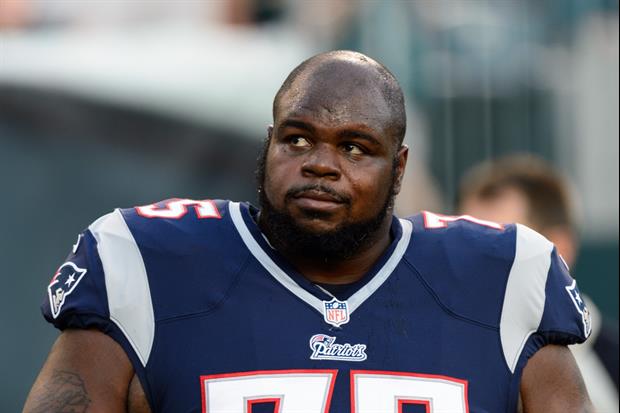 Howard Smith-USA TODAY Sports
After beating the Colts at Gillette Stadium Sunday night to advance to Super Bowl, Patriots DT Vince Wilfork reportedly helped a woman who overturned her car in Foxboro, Mass. The police released a statement on what happened...
quote:




---

At 12:45 a.m., troopers assigned to the State Police Barracks in Foxboro responded to reports of a vehicle rolled over on Route 1 in the town of Foxboro. Troopers arrived to find a 2015 Jeep Wrangler rolled onto its side. To their surprise, New England Patriots Defensive Tackle Vince Wilfork was beside the vehicle checking on the operator. The operator of the vehicle, 38-year-old MARY ELLEN BROOKS of Hanson, was unable to get out of the vehicle. Trooper Kenneth Proulx stated that he held the drivers door of the vehicle open, and Vince Wilfork reached in and helped lift the operator out of the vehicle with one hand.

---
No big thang...
Related:
Popular Stories