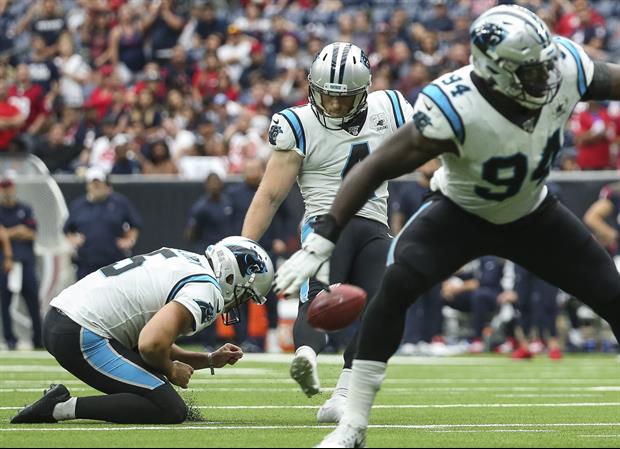 © Troy Taormina-USA TODAY Sports
The Carolina Panthers faced off against the Tampa Bay Buccaneers in London on Sunday and were up 17-7 near the end of the first half when they did something almost never seen in the NFL. Per The Big Lead...
quote:




---

The Panthers called a fair catch on the ball and had possession with one second remaining. They then invoked the exceptionally rare "fair catch free kick rule", where they were granted a free kick from the 50-yard line instead of lining up for a regular field goal, which would have run the risk of a block or fumble.

---
Check it out...
Not a terrible idea.
(The Big Lead)
Related:
Popular Stories