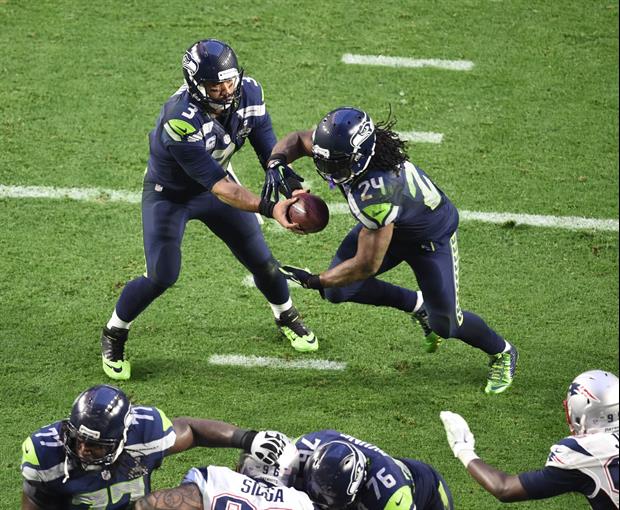 Casey Sapio-USA TODAY Sports
Whether Seahawks RB Marshawn Lynch should have touched the ball on the final play of the Super Bowl has been in question since the end of that game. As you know Marshawn is a quiet guy and has not spoken about it since...until now. While in Turkey to promote the game of football with DeAngelo Williams and Gary Barnidge, he finally talked about that play...
quote:




---

"To be honest with you, I would be lying if I didn't tell you that I was expecting the ball. Yes, I was expecting the ball. But in life, these things happen. Like I told a reporter after the game, it's a team sport.

"I had no problem with the decision of the playcalling. I mean, you know ... I think it was more of a ... how do I say this? When you look at me, and you let me run that ball in ... I am the face of the nation. You know, MVP of the Super Bowl ... that's pretty much the face of the nation at that point of time. I don't know what went into that call. I mean, maybe it was a good thing that I didn't get the ball. I mean, you know, it cost us the Super Bowl. I mean, I have full ... I have full confidence in my teammates to execute that plan because we've done it so many more times. But would I love to had the ball in? Yes, I would have.

"But the game is over, and I am in Turkey."

---
You can watch it here. Jump to the 20:00 mark.
Related:
Popular Stories