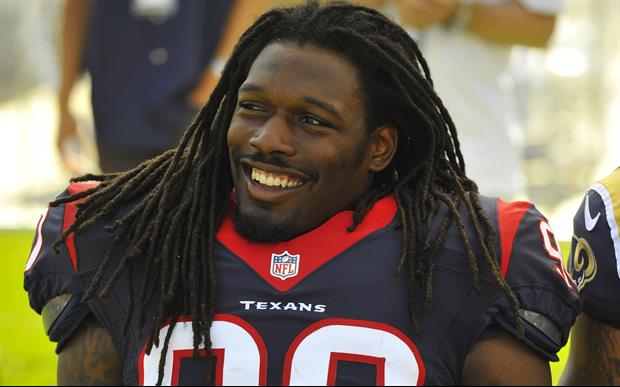 Troy Taormina-USA TODAY Sports
Jadeveon Clowney, are you serious? According to CBS Houston, Clowney went the ER last week after being bitten on the arm by teammate D.J. Swearinger's pit bull.
quote:




---

Swearinger's dog broke the skin on the right arm of Clowney with the bite according to the report. Further investigation by the agency indicated the dog's vaccinations are good until early April.
The bite was characterized to SportsRadio 610 by a member of the Pearland police department as a "minor bite" and no further medical information on Clowney was noted in the report.

---
FYI: Clowney has only played four NFL games.
Related:
Popular Stories