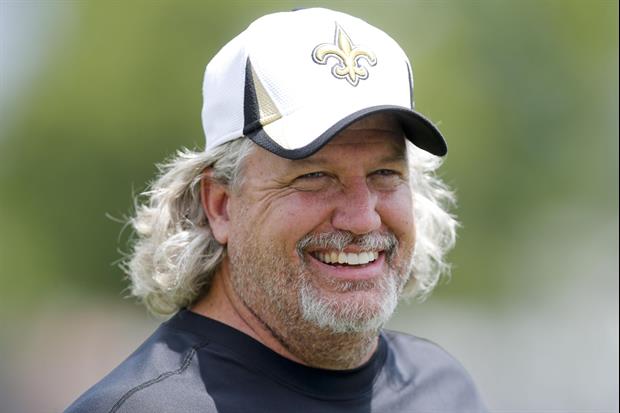 Derick Hingle-USA TODAY Sports
According to
The Advocate
, a voicemail has been discovered that reveals an alleged plot to ambush and rob Saints ex-D-cordintaor Rob Ryan a couple years ago. This all went down as Ryan was wrapping up his final preseason with the New Orleans Saints last year. A federal worker received a strange tip in the form of a 2-minute, 16-second voicemail from apparently a wrong number...
quote:




---

"He don't got no security," said a garbled voice, according to a court document obtained by The New Orleans Advocate. "He's just a regular football coach. … He ain't … big … like (rapper) Lil Wayne or nobody … that got bodyguards everywhere."

---
Authorities believe Ryan was just one of many targets in a larger organized robbery conspiracy. The message vaguely sounded like a plan to attack Ryan...
quote:




---

"He ain't like Lil Wayne," the voice said, according to the document. "He just a ... football coach. ... Defensive coordinator of the Saints. He don't have no bodyguards ... in front his house."

---
Lil Wayne? Hahaha...You can read the whole crazy story
here
.
Related:
Popular Stories