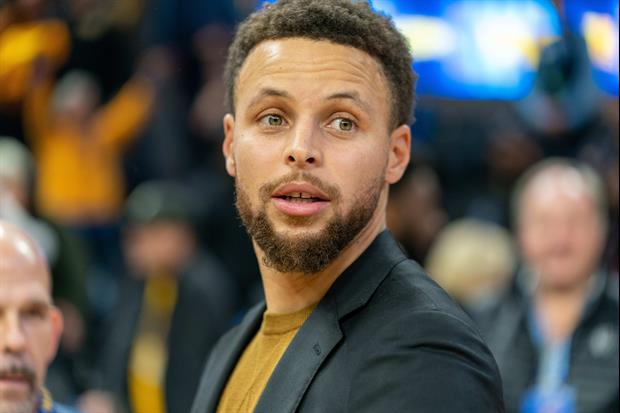 © Neville E. Guard-USA TODAY Sports
LeBron has showed us that the new NBA is all about recruitment. After last night's Bucks Vs. Warriors game, cameras caught Stephen Curry having this interaction with Milwaukee star Giannis Antetokounmpo...
I doubt he's asking him to go in on opening a chain of new Arby's restaurants together.
UPDATE...
quote:




---

"People are saying Stephen Curry is tampering or trying to recruit Giannis early," Haynes said, via Yahoo Sports. "So I reached out to Steph via text and he told me … all he was doing was giving Giannis his gamer tag for an online game called Players Online Battleground. He said he told Giannis, 'Come see me on this game. We can team up and do some damage. Let's do it. Come on.'"

---
(The Spun)
Related:
Popular Stories