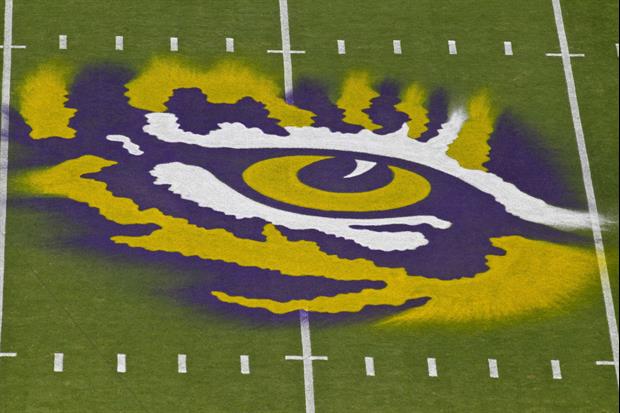 Derick E. Hingle-USA TODAY Sports
LSU ATHLETIC COMMUNICATIONS

For Immediate Release - July 20, 2021

LSU'S COX ACADEMIC CENTER WINS NATIONAL AWARD
BATON ROUGE – LSU's Cox Academic Center for Student-Athletes has been named recipient of the 2021 NCLCA Outstanding Learning Center Award for Special Populations, the National College Learning Center Association announced.
The purpose of the NCLCA President's Outstanding Learning Center Award for Specialized Populations is to give national recognition to the work done by learning centers that provide learning services to a limited specialized population and to foster their future growth and development. The award considers those centers that focus on groups such as student-athletes, veterans, and TRiO (students from disadvantaged backgrounds).
"The Cox Communications Academic Center for Student-Athletes continues to be a national leader in supporting students to achieve excellence in the academic sphere and beyond," LSU Interim Executive Vice President and Provost Matt Lee said. "The innovative programming driven by first rate and extraordinarily capable staff and leadership has engendered an environment where excellence permeates everything they do. This most recent national recognition affirms their ongoing commitment to ensure our students compete at the highest levels in all realms."
With the motto, "Enter to Learn, Leave to Serve", LSU's Cox Academic Center for Student-Athletes provides academic support and services for nearly 500 student-athletes. Under the direction of Walt Holliday, LSU has maintained an 88 percent graduate success rate for its student-athletes for the past four years. LSU's most recent graduation success rate of 89 percent is up 20 points from 2008.
"It is an honor to receive this prestigious award as it is our vision at the center to be the premiere resource for student-athletes," Holliday, Executive Director of the Cox Communications Academic Center for Student-Athletes, said. "Our holistic approach to student-athlete development helps our student-athletes find balance between their academic and personal development. We recognize the importance of developing them academically, cognitively, personally and professionally. Our continued success at the Cox Center is based on the collective efforts of many".
Equipped with such features as a 1,000-seat internet accessible auditorium, a tutorial center, a computer lab, a career center and a 2,800-square foot library, the Cox Academic Center for Student-Athlete is among the best of its kind on a college campus.
Another unique feature of the Cox Academic Center is Project Graduation, a program dedicated to helping those student-athletes that leave school early, for whatever the reason, return to LSU to finish their degree. Since 2010, 87 former LSU student-athletes have returned to LSU and earned their college diploma.
The Cox Academic Center for Student-Athletes isn't focused solely on graduation, but also about developing student-athletes for a successful life after athletics.
The goals of the center include:
-Graduating student-athletes
-Preparing student-athletes for life after LSU
-Developing a culture of responsibility and integrity through education and example
"I am immensely proud this achievement," Dorothy Kemp, director of educational support services, said. "As the criteria for this award evaluated all components of CCACSA programs, ultimately, this honor is a reflection of the hard work and dedication to excellence of the entire team. Brad Jones, the manager of student support Services/math specialist, worked very hard to ensure that our application captured the great work that we do every day for our student-athletes."
Popular Stories