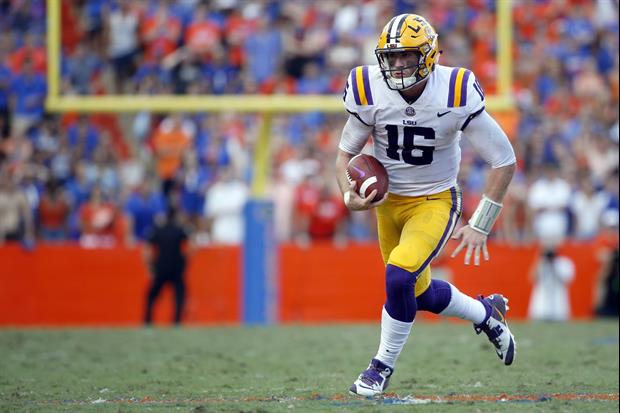 Kim Klement-USA TODAY Sports
Head coach Ed Orgeron was asked Monday what Danny Etling has meant to him and the football team over the past two years as LSU's starting quarterback.
His answer was simple... "Trust."
quote:




---

QUESTION: Over the last almost two years for you, what has Etling meant to your football team? And two, do you think winning these last three games help you a little or a lot especially in recruiting in regards to the early signing period?

COACH ORGERON: Good question. Danny's meant -- when you would say Danny Etling to me, the first word that comes to my mind is trust. I trust him. Toughness. Giving us the best shot a player possibly can out there. And I'm happy for him.

Yes, these games mean a lot in recruiting. December 20th is the signing date. We make calls on Sunday night. We call it the power hour, and obviously when you play well the response is a lot better. And I do believe that finishing strong is going to help us finish with a good recruiting class.

---
Saturday's contest vs. Texas A&M will be Etling's final game in Tiger Stadium. The senior from Terre Haute, IN has passed for 1887 yards this season, with 11 touchdowns and just two interceptions. Last Saturday's game vs. Tennessee put him over 4,000 career passing yards at LSU.
Related:
Popular Stories