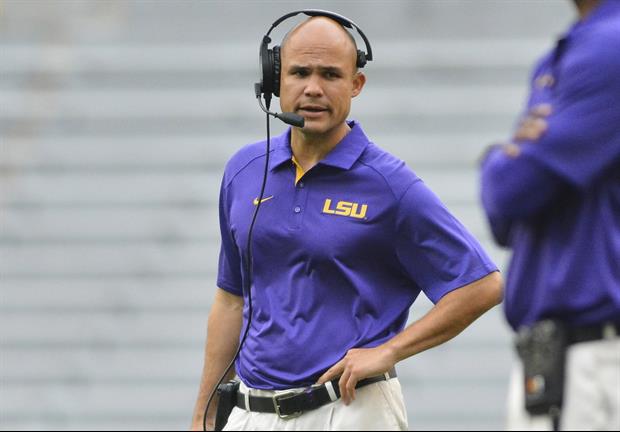 Matt Bush-USA TODAY Sports
After giving up 21 points and 417-yards of total offense to Louisiana Tech in week 4, head coach Ed Orgeron commented about LSU's defensive performance and his relationship with DC Dave Aranda on Monday.
quote:




---

"Obviously, we are pleased about the win but there are some things that we need to improve on and we are working hard today. Last night, we did a lot of searching on the film about what went wrong and what allowed them to score 21 points on us and I'm sure those corrections will be made this week..."

On areas to improve on the defensive side of the ball…
"Pass rush. We did not have a good pass rush and we did not have a good pass rush plan and I am part of that so I'll take the blame for that. We were not rushing the passer the way we should have and we are going to get it fixed this week. Also, our coverage consisted of a lot of one-on-one coverage and we did not get it done this week. We have to clean up what we're doing. I think we started the game fast. We did not let them run the ball well but we gave up too much in the passing game."

On coaching the pass rush with Coach Dave Aranda….
"When I step in the room, I am the assistant defensive line coach as Dennis Johnson is the defensive line coach. When I have to be the head coach, I am the head coach. Dave and I work well together. We always have worked well together. We went over some stuff yesterday and looked at some things. It is his defense and we are going to do what he wants to do. I am not going there, I am just making suggestions. I have to be the coach and I totally trust Dave to do what he has to do. There are some technique and alignment things that we could do better and we are going to do that."

---
Full Coach O press conference
transcript
from Monday.
Popular Stories