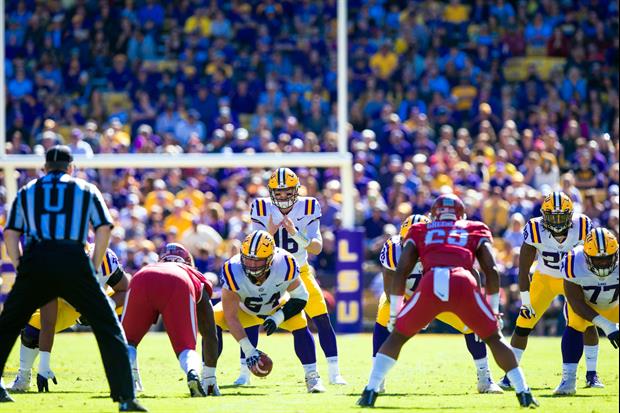 Stephen Lew-USA TODAY Sports
LSU junior center Will Clapp met with the media on Tuesday and talked about his position coach Jeff Grimes who is taking the OC job at BYU after the Citrus Bowl.
Clapp said that he is really happy for coach Grimes and wasn't surprised when he heard that he would stick with the team through the Bowl Game.
"He's the type of guy that'll finish what he started," Clapp said.
The junior captain has not yet met with new LSU OL coach James Cregg but said he will meet with him after the NFL season wraps up.
Clapp also mentioned that the coaching change will not influence his decision to either forgo his senior season for the NFL Draft or stay in Baton Rouge for one more year.
Related:
Popular Stories