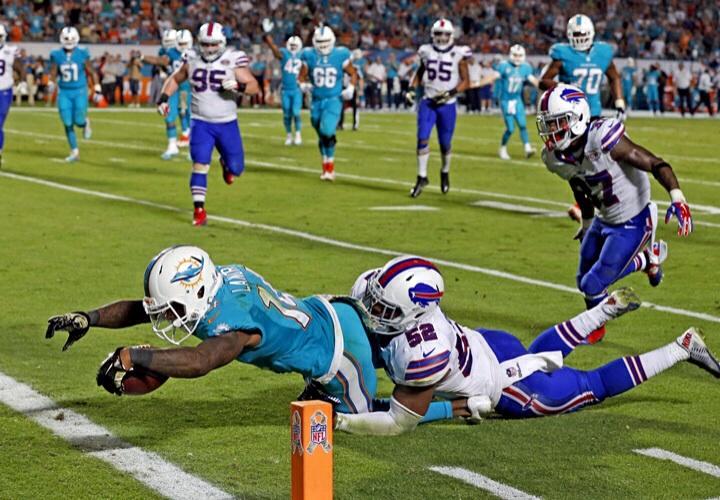 During the Miami Dolphins game against the Buffalo Bills last week, former LSU wide receiver Jarvis Landry wore a microphone to give fan's an idea of some of that chatter that goes on during an NFL game.
Landry caught all five of the passes that came his way, finished with 45 yards and a touchdown. The Dolphins won 22-9, and Landry was clearly amped up all game.
On the season, Landry has 42 receptions for 400 yards and three touchdowns.
Jarvis Landry: Mic'd Up
Related:
Popular Stories