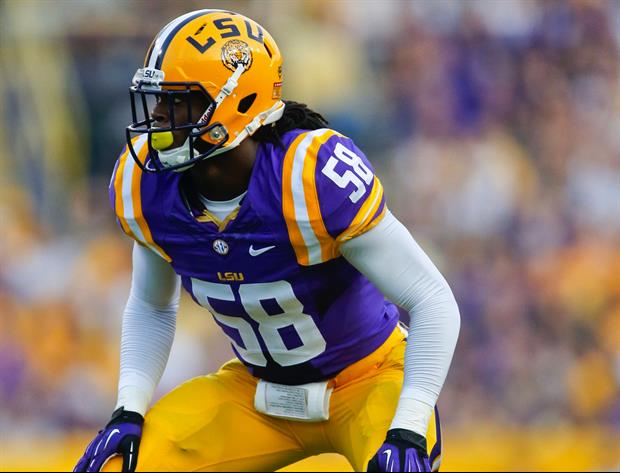 Derick E. Hingle-USA TODAY Sports
According to the
thenewsstar.com
, former LSU linebacker Tahj Jones has made significant strides after a second surgery on Sunday for a gunshot wound in his abdomen suffered Friday night.
quote:




---

"Tahj is doing much better," childhood friend Shane Hanchey told Gannett Louisiana by phone Sunday night. "It was bad Saturday. He's really fortunate. He made a big progression in this surgery from what the doctors told me today. They removed the bullet. An artery that was damaged is back in place. They're not going to have to put a plate in his hip, where the bullet ended up. He is all sewed up, and he is not expected to have any more surgeries."

---
Jones was shot by former LSU football player Brandon Winey
when he was visiting a female friend at her residence on Friday night. Winey fled the scene after the incident and the female drove Jones to the West Calcasieu Cameron Hospital in Sulphur, LA.
quote:




---

"I was told he walked into the emergency room and pulled up his shirt to show where he got shot," Hanchey said.

---
quote:




---

"The bullet went in his abdomen below the left rib cage and ended up in his right hip," Hanchey said. "He could've died. I'm feeling good about it for the first time. If everything goes well Monday, they said they were going to take him off his ventilator."

---
Complete Story
Related:
Popular Stories