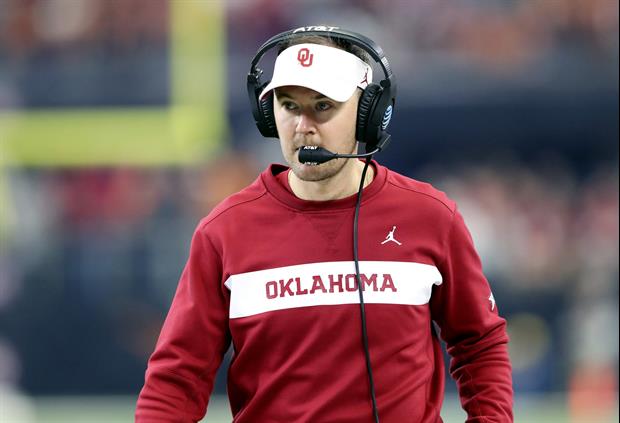 © Kevin Jairaj-USA TODAY Sports
Multiple sources are reporting that Oklahoma will be without three players for the Peach Bowl vs. LSU on Dec. 28 due to suspensions.
Those players include sophomore defensive end Ronnie Perkins, junior running back Rhamondre Stevenson and true freshman receiver Trejan Bridges.
Perkins is the Sooners' best pass rusher with 38 tackles, 13.5 for a loss, and six sacks this season.
Stevenson is the third leading rusher on the team behind QB Jalen Hurts and RB Kennedy Brooks. He has 64 carries for 515 yards and six touchdowns on the season.
Bridges has seven catches for 82 yards with two touchdowns in nine games.
Here's what Oklahoma head coach Lincoln Riley had to say on Wednesday when he was asked about the suspension:
Related:
Popular Stories