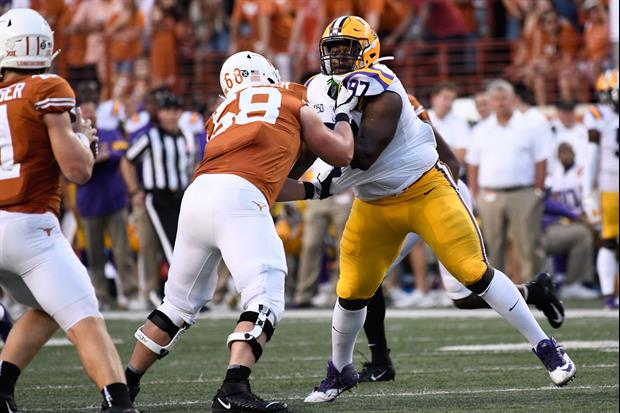 Scott Wachter-USA TODAY Sports
LSU starting defensive ends Rashard Lawrence and Glen Logan will both not play vs. Vanderbilt this week, according to head coach Ed Orgeron.
Lawrence and Logan both suffered injuries vs. Texas in Week 2 and did not play vs. Northwestern State this past weekend. Orgeron did not have a timetable for their return.
quote:




---

Q. Any updates on Rashard Lawrence or Glen Logan?
ED ORGERON: I don't think they're going to be ready.

Q. They won't be ready this week?
ED ORGERON: No.

Q. Any kind of timeline on that?
ED ORGERON: Not this week for sure, I don't think.

---
Related:
Popular Stories