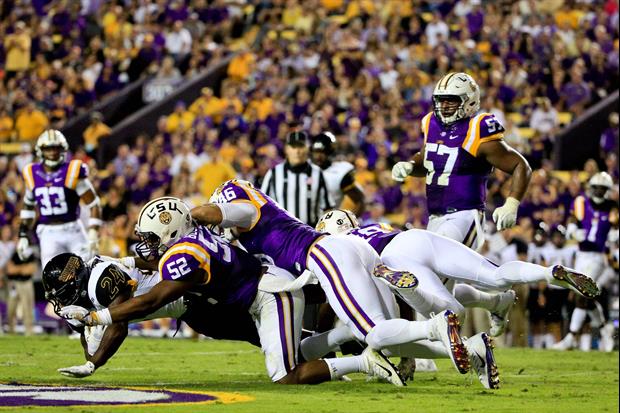 Derick E. Hingle-USA TODAY Sports
LSU linebacker Kendell Beckwith was named defensive senior of the week
by the Senior Bowl on Monday:
quote:




---

Kendell Beckwith, LB, LSU | 6-3, 247
LSU entered halftime tied with Southern Miss 10-10 but the end result was a 45-10 win with a dominating job by the Tigers defense. LSU held Southern Miss' high-scoring offense to less than half its season average. Southern Miss managed just 242 total yards and 2.2 yards per carry and LSU got into the backfield for stops 10 times. Beckwith was everywhere the ball with 15 total tackles including two for a loss.

---
Through six games this season, Beckwith has 60 total tackles and one sack.
Related:
Popular Stories