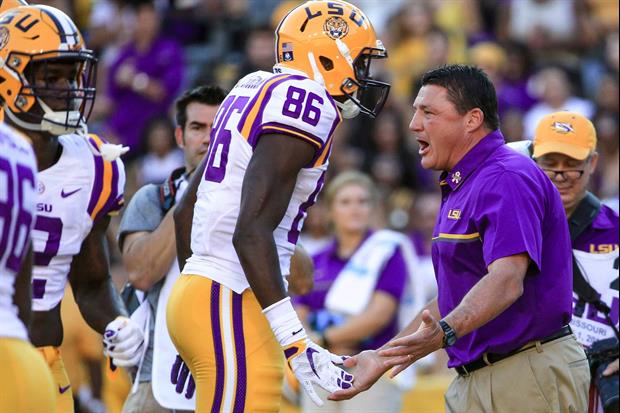 Derick E. Hingle-USA TODAY Sports
Per LSUSports.net: MONTGOMERY, Texas - LSU has never lost a Southeastern Conference game to Texas A&M since the Aggies joined the league in 2012 as the Tigers have won all four games between the teams during that span. The Tigers will look to extend that streak another year when the teams square off on Thanksgiving night at Kyle Field.
Kickoff between the two SEC Western Division rivals is set for 6:32 p.m. and the game will be televised on ESPN with Dave Flemming (play-by-play), Jesse Palmer (analyst) and Laura Rutledge (sideline reporter) on the call.
Complete Preview
Related:
Popular Stories