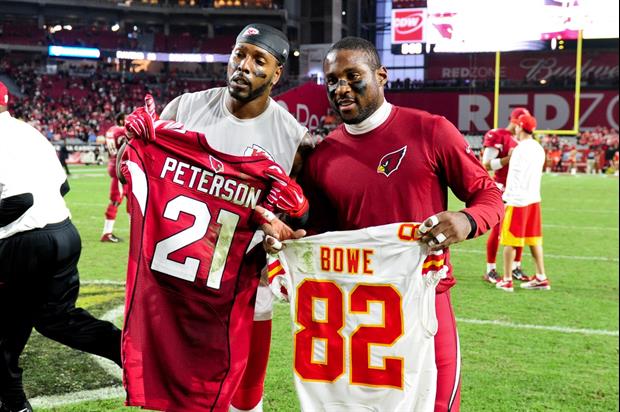 Matt Kartozian-USA TODAY Sports
Ian Rapoport with NFL.com is reporting that former LSU wide receiver Dwayne Bowe will be signing with the Cleveland Browns.
Bowe played at LSU from 2003-2006 and was drafted by the Kansas City Chiefs in the 1st round (23rd overall) of the 2007 NFL Draft.
Over eight-seasons in the NFL, all with the Chiefs, Bowe has recorded 532 receptions for 7,155 yards and 44 touchdowns and was selected to the Pro Bowl in 2010.
The Kansas City Chiefs released Bowe on March 12th.
Related:
Popular Stories