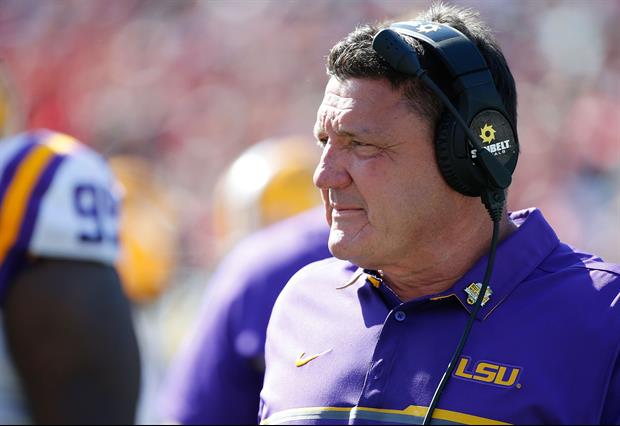 Kim Klement-USA TODAY Sports
Ed Orgeron is facing a lot of scrutiny heading into his second full season as the head coach at LSU.
After an up-and-down season in 2017 and rocky offseason this year, some have placed Coach O on the hot seat due to very tough 2018 schedule and unproven starters on the offense.
On Wednesday during the SEC Coaches Teleconference, Orgeron was asked about being on the hot seat. His response was simple: "Block out the noise."
"Whatever happens outside this building, we block out the noise, Orgeron said. "I'm confident in our football team and I feel confident being the head coach at LSU."
Related:
Popular Stories