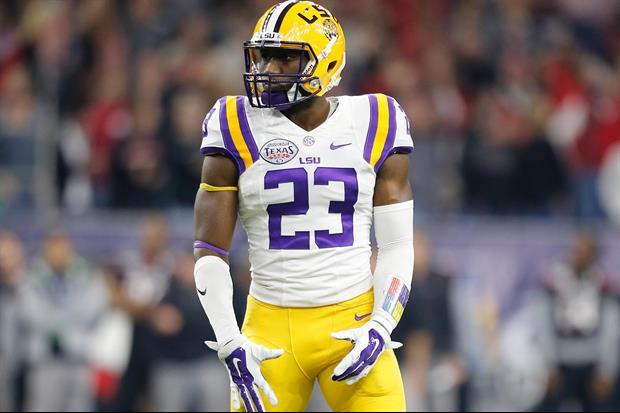 Thomas B. Shea-USA TODAY Sports
LSU head coach Ed Orgeron met with media Monday for this weekly press conference and was asked about linebacker Corey Thompson who is recovering from an ankle injury that he suffered back in fall camp on August 10th. Per
ASAPSports.com:
quote:




---

Question: Do you have any update on Corey Thompson? Is there a chance he could play this year? What is his rehab looking like?

Coach Orgeron: Yeah. He will be ready to play this year. He's not ready to play yet. We're going to do more things with him right now. I spoke to him and his father last week on the phone. There's always options. People think how much are you going to play? Should you use that as a redshirt year? I told his dad, let's take it day by day. Let's see what Corey wants to play. Let's see how much we're going use him, how much we're going to play him. Obviously, before Corey got hurt, his outside linebacker position was a position that fit him. He has a lot of speed, he has a lot of coverage ability, he plays outfield linebacker, he's an excellent pass rusher, we could surely use him.

---
Thompson, a senior from Missouri City, Texas, switched positions this season from safety to outside linebacker in Dave Aranda's new 3-4 defense.
Related:
Popular Stories