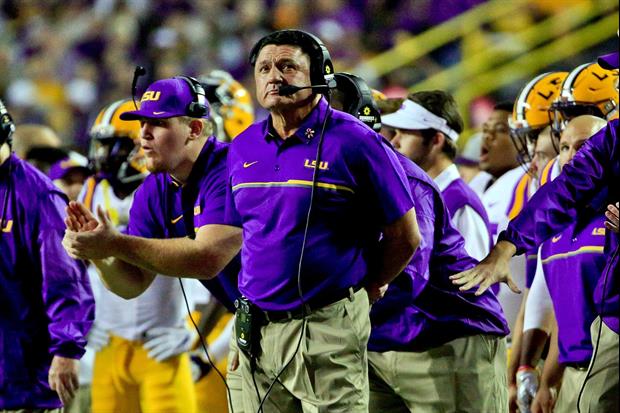 Derick E. Hingle-USA TODAY Sports
During Thursday's post-practice press conference, LSU head coach Ed Orgeron said that they are not quite ready to run four wide receiver formations yet and says it's important to recruit wide receivers in the upcoming class.
Through two games this season, LSU has passed for 415 yards and one touchdown with zero interceptions.
The Tigers rushing attack has combined for 518 yards on 103 carries with seven touchdowns.
Related:
Popular Stories