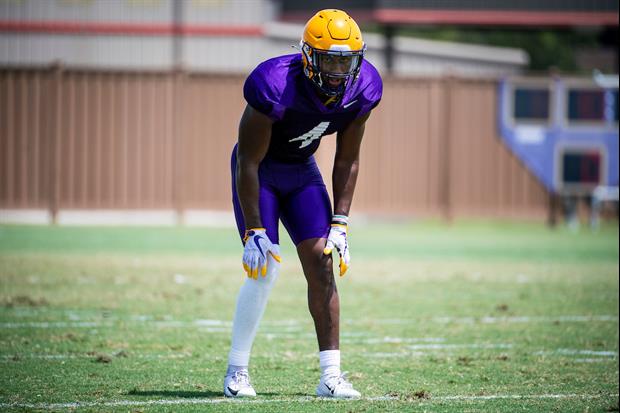 Gus Stark / LSU Athletics
A serious ACL injury forced Todd Harris to miss most of the 2019 season but the LSU safety is getting closer to 100-percent, according to head coach Ed Orgeron.
"We talked about Todd today at length," Oregon said. "He's getting better. He's not full speed yet and he's not 100-percent healthy but he's getting close."
The junior from Plaquemine, Louisiana played in three games last year with one start before suffering the ACL injury vs. Northwestern State on Sept. 14. Orgeron praised Harris' leadership and versatility on Tuesday.
"Todd brings a lot of leadership and a lot of communication. He does the right thing, he makes plays. Can play down, can play back. He can play zone, can play man. He's a good physical tackler and he's a good team leader for us."
Orgeron added that Harris, along with Jacoby Stevens and Mo Hampton are all considered starters and that they are also excited about five-star freshman Jordan Toles.
"Obviously with Jacoby Stevens and the development of Mo Hampton that we have three guys that are starters there," Orgeron said. "We are really excited with Jordan Toles, our young freshman. We feel like he's going to be excellent."
Related:
Popular Stories