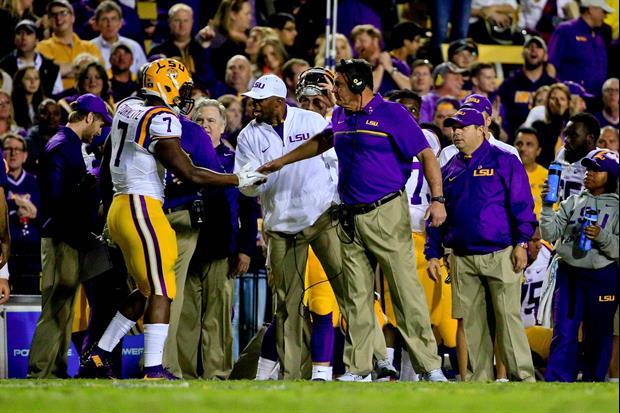 Derick E. Hingle-USA TODAY Sports
LSU head coach Ed Orgeron met with the media early on Thursday after practice and answered questions about Leonard Fournette and his sudden departure from the football team.
Fournette signed with an agent on Monday and is no longer a part of the LSU Football program and therefore cannot travel with the team to Orlando for the Citrus Bowl.
Coach Orgeron suggested that Fournette's decision to sit out was a decision that is best for him and his family.
He also added that if Fournette was 100 percent healthy then he would be out there playing with his teammates.
Fournette missed four games this season with a lingering left ankle injury.
Related:
Popular Stories