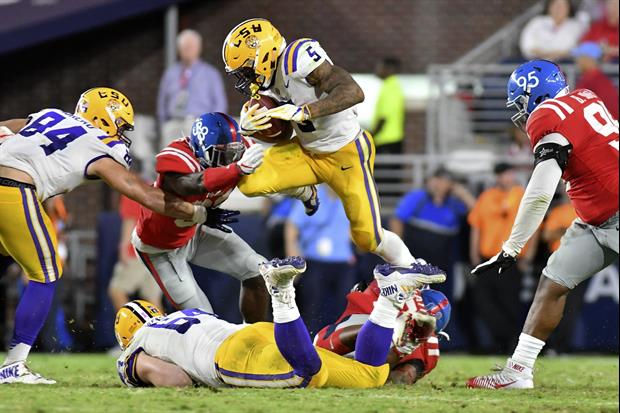 Matt Bush-USA TODAY Sports
During his weekly radio show on Wednesday night, head coach Ed Orgeron said that running back Derrius Guice is at his best health that he's been all season.
He also added Guice's performance vs. Ole Miss gave him confidence after an injury earlier this season slowed him down.
In that game vs. the Rebels two weeks ago, Guice had 22 carries for 276 yards (12.5 avg.) and one touchdown. He earned SEC Offensive Player of the Week honors and was named the Maxwell Award National Player of the Week for his performance.
Guice has 711 yards and six touchdowns on the season heading into Saturday's matchup vs. No. 2 Alabama. The Crimson Tide currently have the No. 1 rushing defense in the country, allowing just 66.4 yards per game on the ground.
Related:
Popular Stories