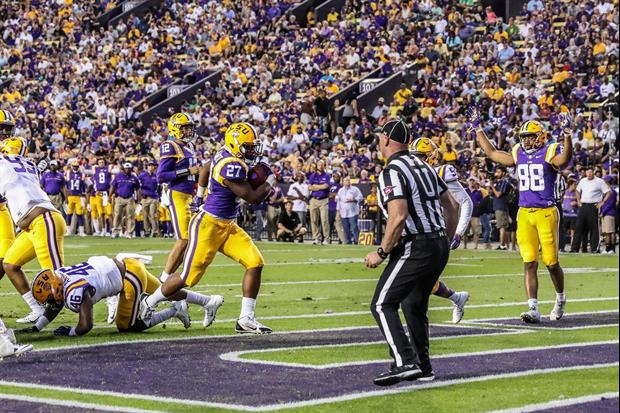 Stephen Lew-USA TODAY Sports
The charge of simple burglary against LSU offensive lineman Adrian Magee has been dropped according to East Baton Rouge District Attorney Hillar Moore.
Moore also added that running back Lanard Fournette is entering pretrial diversion after he was allegedly caught gambling with a false ID at the L'Auberge Casino in May. Per
The Advocate:
quote:




---

In the case of Magee, "the victim of the theft requested that charges be dismissed," Moore said. Despite that, Magee's playing status is uncertain, according to Orgeron. The coach suggested that the redshirt sophomore could experience more punishment during the season.

Fournette is in "the initial stage of acceptance" into the pretrial diversion program, Moore told The Advocate. The program is for first-time offenders and offers counseling sessions. Completion of the pretrial diversion program normally results in dropped charges.

---
Both players participated in the first day of fall camp on Monday.
Related:
Popular Stories