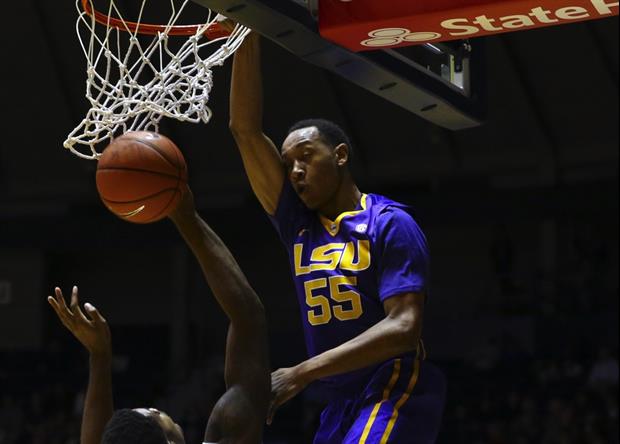 Spruce Derden-USA TODAY Sports
The Tad Pad has been tough on LSU over the last decade, but LSU found a way to survive a few Ole Miss rallies and secure a coveted SEC road win 75 to 71.For the second straight game, LSU was led by a perimeter player hitting shots. This time it was Keith Hornsby that threw in 5 of 10 from deep and hit some two key free throws to secure the win in the waning seconds of the game.
LSU had three players get double doubles in the cost. Josh Gray had the first of his career with 14 points, 10 assists, 2 steals and a block. Mickey, who averages a double double threw in 11 points, 11 rebounds, and 6 blocks while Martin scored 18 points and grabbed 14 boards.
With the win, LSU goes to 3-1 in true road contests, however this one was different than their first two road wins. LSU had gone down by at least 10 in each of those contests and had to claw back. In Oxford, LSU was able to keep it close the whole time until they made a big run starting with just over 4 minutes left in the first half. They were losing by a game high 7 points (26-19) before LSU went on a 24-6 run over the next 7 minutes of the game.
Image Link
LSU moved their KenPom Rating up from 63rd to 52nd with the big road win. The Tigers did it by containing the Ole Miss perimeter players. Hornsby and Quarterman did a fantastic job on Ole Miss star Stefan Moody who ended the game only 5 of 18 from the field. The Tigers also held White and Summers to 8 and 13 points respectively.
With the win, LSU joins Florida, Arkansas, Alabama and Tennessee with 2 conference wins (behind Kentucky with 3). LSU has Texas A&M on Saturday giving LSU a chance at a 3-1 start for the first time since the 08-09 season which subsequently is LSU's last NCAA Tournament appearance. LSU has currently won 10 out of their last 11 games and have won all 8 of their home games this year.
Popular Stories