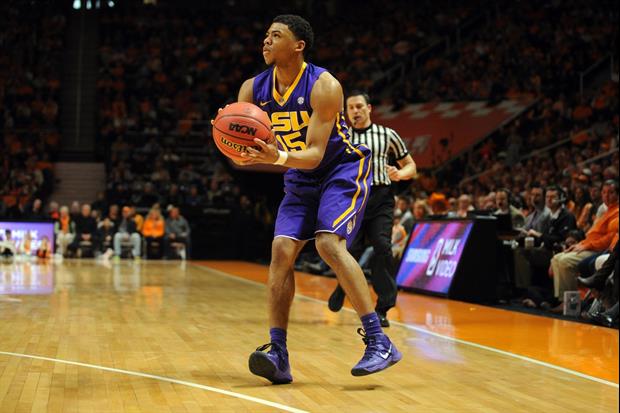 Randy Sartin-USA TODAY Sports
Who:
LSU Tigers (18-8, 7-6) vs Florida Gators (13-13, 6-7)
When:
Saturday, February 21 - Noon (central time)
Where:
Maravich Center (13,215 - 45th NCAA)
How:
***
TV:
CBS
***
Radio:
98.1FM
***
Stream:
CBSSports.com/stream
It was a month ago that LSU went into the O-Dome and left Gainesville with an 18 point victory over the Florida Gators. LSU's Martin and Mickey totaled 36 points and 22 rebounds in a contest where LSU was a 10 point underdog. The last month has not been pleasant to the Gators.
Florida has lost 7 of their last 10 games and are almost certainly looking at Billy Donovan's first sub 20 win season as head man of Florida. Things won't get easier for the Gators who will be without their top two scorers Dorian Finney-Smith (suspended) and Michael Frazier (injury). The duo scored 18 of Florida's 61 points against the Tigers a month ago and leaves Florida with no player averaging over 9 points per game.
Image Link
After a disappointing loss at Texas A&M, LSU knows they need a win this weekend against Florida. Squarely on the NCAA Tournament bubble, the Tigers are still projected to be in the field, however LSU cannot lose anymore home games. With five regular season games and the SEC Tournament remaining, 5 wins should be enough to get the Tigers into the tournament, depending on autobids and other bubble teams finishes.
Without Florida's top two sharp shooters, Florida has no one shooting over 33% from deep, so Florida has to go inside. The Gators used Devin Robinson (12 pts) and Alex Murphy (11 pts) as primary scorers in their 47-50 win against Vanderbilt this week, but Florida will have to find a way to score more points against LSU if they expect to win. The Tigers have not scored less than 60 points in a game this season.
Most Interesting Matchup:
Devin Robinson
and
Jordan Mickey
will both be asked to be interior presences in this matchup. The freshman, Robinson, will need to be an offensive presence in order for Florida to have a chance in this one. Jordan Mickey needs to defend the paint and protect the ball more than he has lately.
Keys to the Game:
1.
LSU cannot allow easy baskets.
In a game where Florida features no true scorers, the easiest way for Florida to score will be in transition and on offensive rebounds. LSU cannot allow either to be a factor in this game.
2.
Don't fall in love with the three pointer.
LSU did it again versus Texas A&M. They hit a couple three's and fell in love with the deep ball. They ended the night shooting 33% (42.9% in first half and 20% in second half) and missed key shots toward the end of the game. LSU needs to attack the basket and make sure they put pressure on the Florida Defense.
3.
Stay focused.
LSU has gotten leads this year and lost focus. LSU cannot allow a Florida team, who plays good defense, to make a run on offense due to a lack of intensity on the defensive end. Protect the ball on offense, and defend the entire shot clock on the defensive side.
Prediction:
LSU 72, Florida 55
Popular Stories