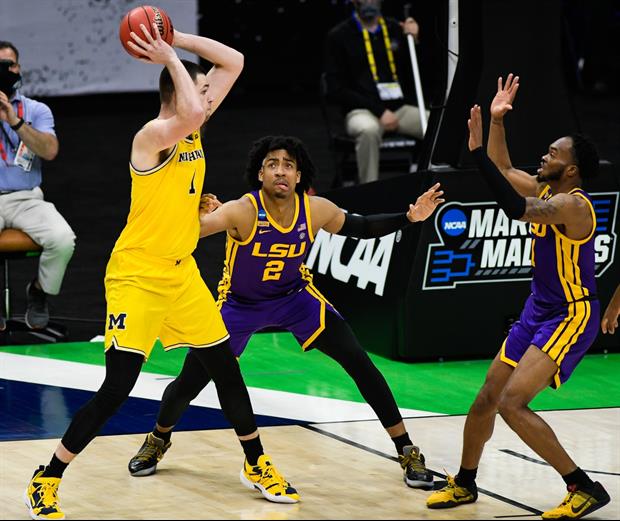 IndyStar-USA TODAY Sports
INDIANAPOLIS, Ind. -- LSU's Cameron Thomas and Javonte Smart combined for 57 points in the NCAA Second Round, but it wasn't enough to hold off top-seeded Michigan, 86-78, on Monday night in Lucas Oil Stadium.
No. 8-seeded LSU (19-10) led by as many as nine in the first half and six early in the second half before succumbing to the Wolverines.
Michigan (22-4), which led 43-42 at halftime, made 53.8 percent of its field goals, gained its largest lead midway through the second half and pulled away to advance to the Sweet 16.
Complete Recap
Box Score
Popular Stories